Full article posted on University of Nebraska Center For Research on Children, Youth, Families & Schools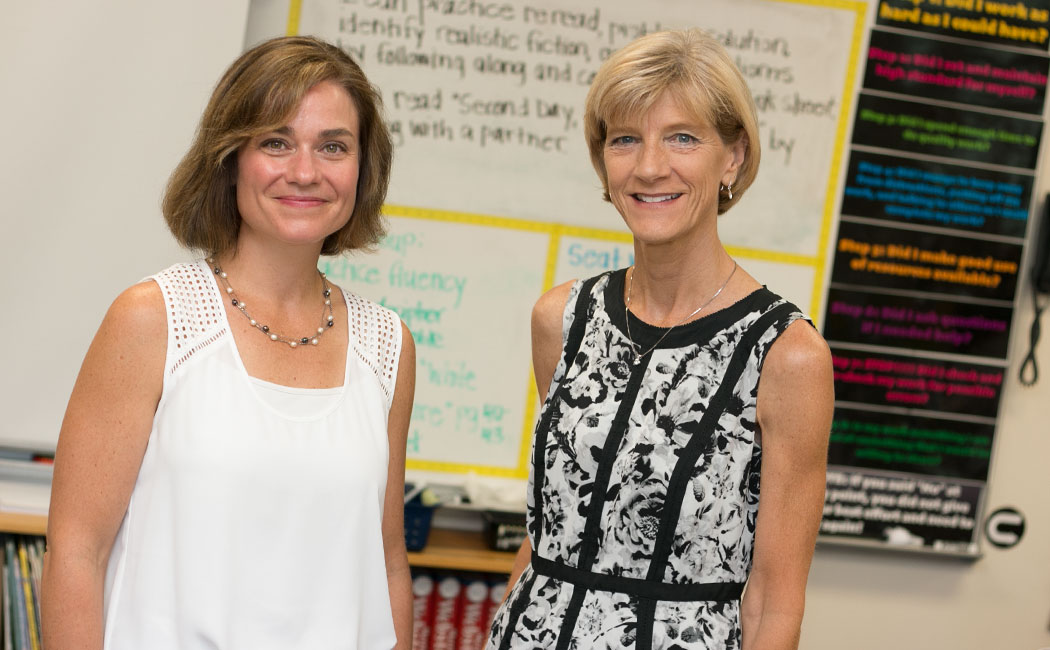 When parents and teachers work together, student behavior improves, along with their academic and social skills, according to a recent CYFS study.
Using the research-based program known as Teachers and Parents as Partners, the study examined how emphasis on strong relationships between schools and families in rural communities affects children's outcomes. TAPP supports collaboration between teachers and parents to enhance students' academic and social skills, and behavior.
Led by Susan Sheridan, CYFS director, the study found that relationships forged through TAPP produced positive behavioral outcomes for children.
"When children have significant behavior problems, parents and teachers often are at odds," said Sheridan, who developed the TAPP process. "But the TAPP process generates collaboration between teachers and parents, and those positive relationships are pathways to positive outcomes for children. The stronger the connection between home and school, the better the outcomes."
The four-year study included 267 students, grades K-3, along with their parents and teachers in 45 Midwestern rural schools. The effects were measured both in students' homes and schools.
Within the 152 participating classrooms, teachers nominated up to five students whose disruptive behavior interfered with their learning. Students chosen to participate were divided into TAPP participants and a non-participant control group.
Consultants met with teachers and parents of children in the TAPP group to identify children's behavioral challenges and their causes, then developed joint plans to implement at home and school.
Teachers reported that, over the course of the study, children participating in TAPP showed significant reductions in behavioral issues compared to those in the control group. Classroom observers noted greater gains for the TAPP group in appropriate behavior, such as staying on task and maintaining positive social interactions. Parents receiving TAPP reported more rapid improvements in their child's social skills and adaptive behaviors, and decreases in aggression, noncompliance and temper tantrums, compared to control group students.
Additionally, teachers reported better relationships with TAPP group parents than with those who did not participate. Parents who participated in TAPP also noted better relationships with teachers, and said they felt more effective in their parenting roles — outcomes essential to maintaining positive trajectories for children, Sheridan said.
"The process of bringing teachers and parents together creates a whole new social support net in rural communities where services are often limited," Sheridan said. "This research identifies methods for supporting children not by directly intervening with them, but by constructing healthy, positive environments around them. That is done by working with the adults who create those environments."
This study was funded by the U.S. Department of Education's Institute of Education Sciences; the research outcomes were published in separate articles in the Journal of School Psychology.